Catch a ride on one of our Pedicabs in Denver—you will have more fun than you imagined possible. Sometimes it is nice to just sit back and enjoy, and not have to be in charge. And, you can be in the middle of the excitement without having to be in control.
We can drive you from one event to another—maybe you need a ride from dinner to the concert you are heading to, or maybe you want to switch bars to meet up with some friends. Whatever the case may be—we can pick you up, drop you off, and you can have an adventure during the ride to and from.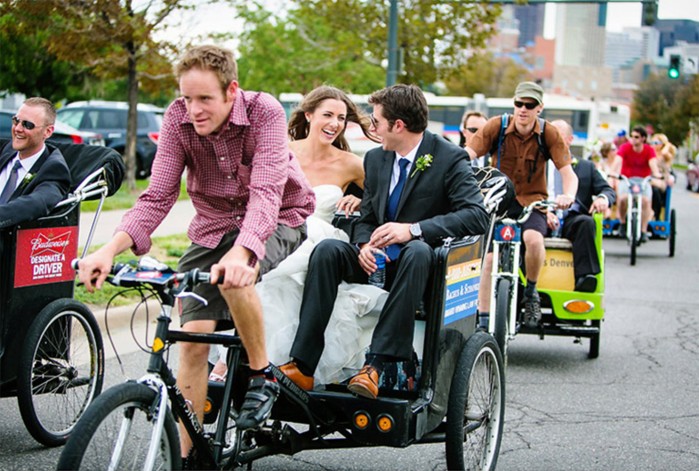 Sure, you could just "take a cab," but what fun is that?